Enhanced Technical Textile Solutions        
Precision Operation Gowns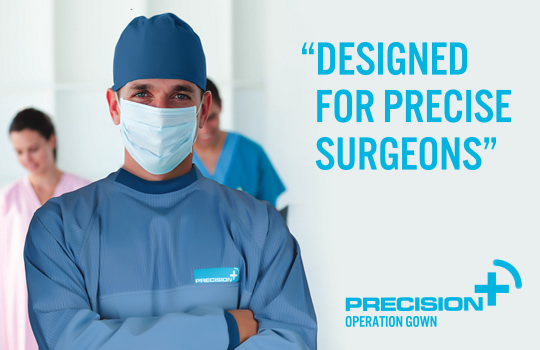 +

 PRECISE AND FLAWLESS AS PRECISE SURGEONS
We are aware of how precise and stressful surgeons' job are. We have specifically designed Precision Operation Gown to take surgeons through long lasting and demanding operations with comfort and safety. We take care of surgeons while they are taking care of others.
+

 RELAXING AND STRESS FREE
100% silver yarns running through the gown eliminate the stress caused by the static electricity during long lasting operations.
+

 BREATHABLE
Highly breathable and heat resistant PU membrane does not cause perspiration.
+

 SAFETY AND COMFORT
The tri-laminate viral barrier is also breathable and liquid proof. This specially designed protective fabric keeps surgeons safe and dry no matter how long or difficult the surgery is. Antibacterial yarns running through the gown enhance your safety to a higher level.
+

 DURABLE AND REUSABLE
Precision operation gown is designed to withstand heavy industrial washing and drying cycles. It is autoclavable and can be used many times. Precision Operation Gown is economical and environment friendly.
+

 FABRIC COMPARISON