Enhanced Technical Textile Solutions        
Shoe Components
---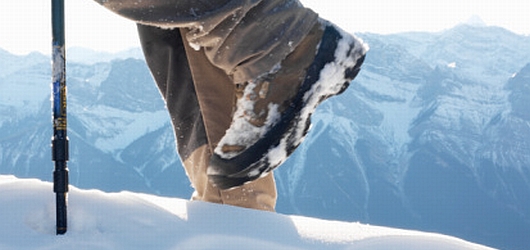 ---
With Gentuğ's coating possibilities and needle punched nonwoven technology platform, we've got the built-in capability to design, engineer, and manufacture footwear components to meet your toughest challenges.
---
Insoles, Feltpack, Thermofit, Structural Applications
Optimize costs: competitive pricing, better quality, satisfied customers.
Develop footwear for all-weather comfort: extend your product range when you want, how you want
Stay fashion-forward: stronger brand equity in a shifting market
BREATHABLE FILMS:
Microporous, waterproof, breathable membrane.
WHAT ARE BREATHABLE FILMS?
They are an ultra light microporous, PU membrane which thanks to its peculiar microstructure does not allow water penetration, but does allow free passage of water vapor, such as perspiration. Furthermore it is totally windproof maintaining its extraordinary properties at the lowest temperatures.
WHAT ARE BREATHABLE FILMS FOR?
They have the facility to make waterproof, windproof and yet breathable several different outer materials used in the shoe market, such as city, comfort, sport and protective shoes, improving the comfort.
HOW TO USE BREATHABLE FILMS?
As an interlining: loose or combined to upper material. The combining process has to be done PUR microdots, in order to maintain the breathability.
CURRENT APPLICATIONS FELTS, INSOLES, LININGS AND MORE FOR:
Insulated boots for extreme cold
Fishing waders
Hiking boots
Sport, golf, and bowling shoes
Safety shoes and boots
Walking shoes
Dress shoes
Slippers
Military and institutional boots
Bi-elastic, PU membrane laminated- breathable barrier fabrics for PU-Injection Boots
Your product