Enhanced Technical Textile Solutions        
Shoe Components
---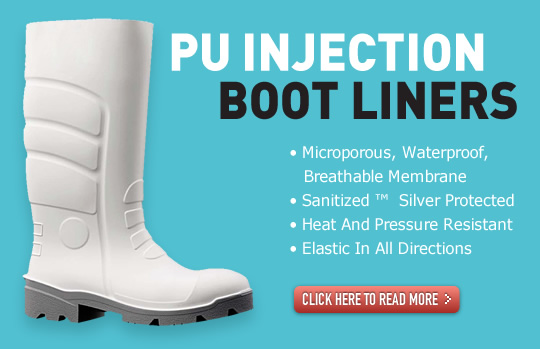 Safety boots are used in food, farming, building and in many other industries. Our antistatic, breathable, waterproof, Sanitized™ silver protected PU Boot Liners offer you the quality and faster production time due to its highly elastic feature.
Sanitized™
Build-in Sanitized hygiene function in the protectors blocks the development of dustmites an their allergens. Sanitized also prevents mold spots and unpleasant odors caused by bacteria and fungi.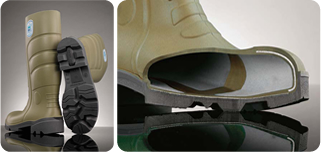 Interlining having PU lamination of high quality is made of antistatic and perspiration absorbing synthetic fabric.